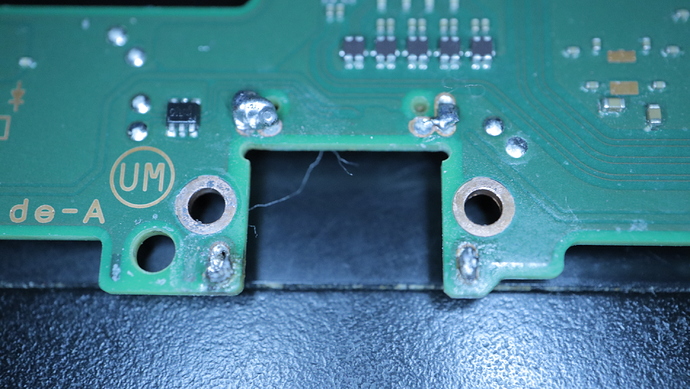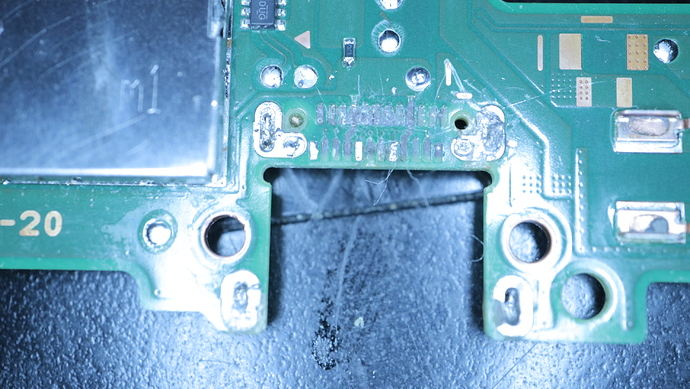 Just got this fella in and lets say I have my doubts about fixing it lol. Not only did the person who owned this just straight up rip the usb c right off the board they broke the inductor. Does anyone know what inductor works with the switch?
I cleared out the usb c port holes which fix it to the board when those legs are stuck in there it is murder. I tried wick but it just wouldnt suck it out. Eventually I had to hit it with more heat than I would prefer and suck them out. one filter on p13 usb fell of and will never be seen again luckily I have extras. Doing all these pads is going to be hell , I suppose I could use the old pads , he gave me the mangled usb c port and they are all still on there, and just epoxy them to the board and put some mask over the solder I use to connect it to the old joints. I also have 30 gauge wire and was thinking about just wiring it to the switch instead of utilizing the pads.
Anyway to sum up send your switch to a repair person people lol before its this bad.