I have a faulty switch which I try to repair. Once I removed the USB port I have seen that one trace is missing. I put in a new port and also changed the MT92 due to a short.
Switch still not charging and it ends with 0.7A.
I suppose that maybe the missing PIN / trace causes such a defect but do not know if this pin I needed and if where I can use a jumper wire to test if this works.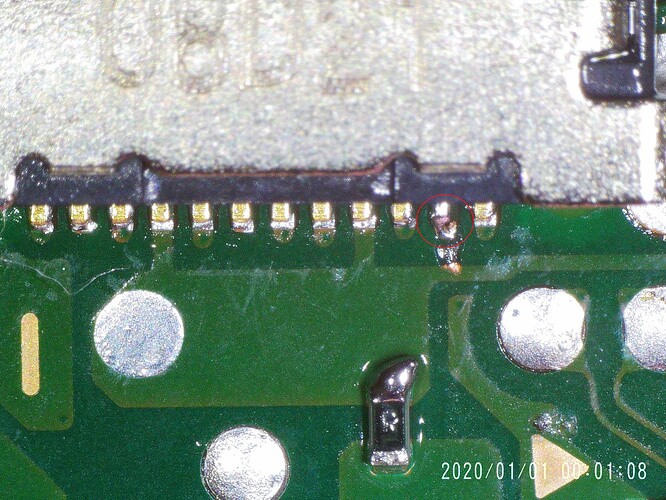 Any information where this marked PIN belongs to or any other advice would be appreciated.