Hello again,
while I´m waiting on some parts to work further on my other project I got a pretty cheap Fortnite Switch with BlueScreen.
I´ve asked the previous owner and he told me that his son punched the switch and then it got to this state.
So after disassembling and checking the obvious spots of other faults i pushed down the APU and was able to get it to show the loading icon while on a charger.
So i tried a reflow of the APU and i think that i did a decent job.
The Screen then showed the loading Icon so i let it sit there for a while for charging.
Charging at around 0,4A worked and also 1,5A.
After the Battery got to around 40% i tried a first start but it just went past the Nintendo Logo and froze.
I then started to check for shorts around the APU and found what at least I identified as a cap shorted.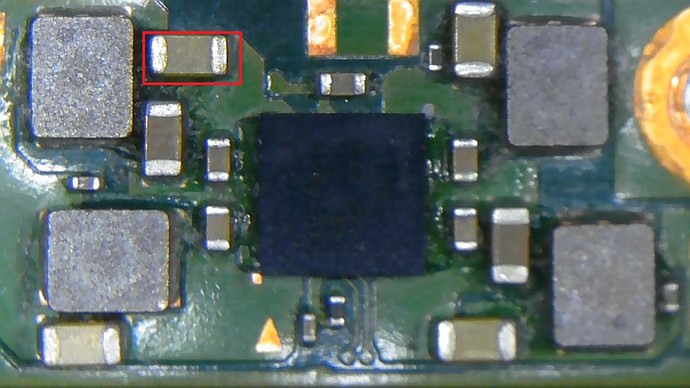 Can anybody confirm me about my observation that this is not meant to be?
I´m now worried that it isn´t the MAX next to it that´s causing it but some joint points under the APU.
Wanted to ask what you think before getting new stress to the board by removing the Max to check if the short is gone.
I don´t know if this is common due in never experienced it while powering down the switch after the freeze by holding the power button for 15sec i always get a little scratch noise out of the speaker sitting next to the apu.