This switch has had a failed USB port replace attempt. The repairer has used most likely some kind of acidic flux.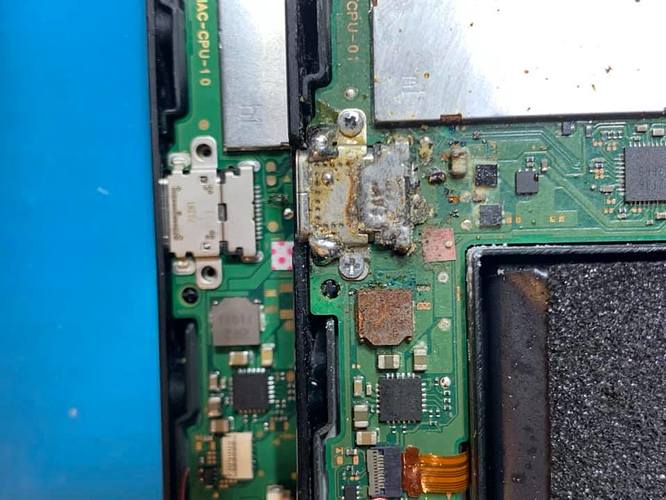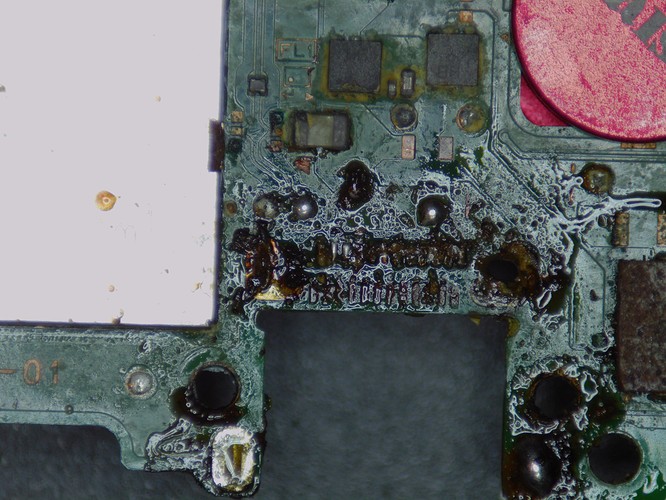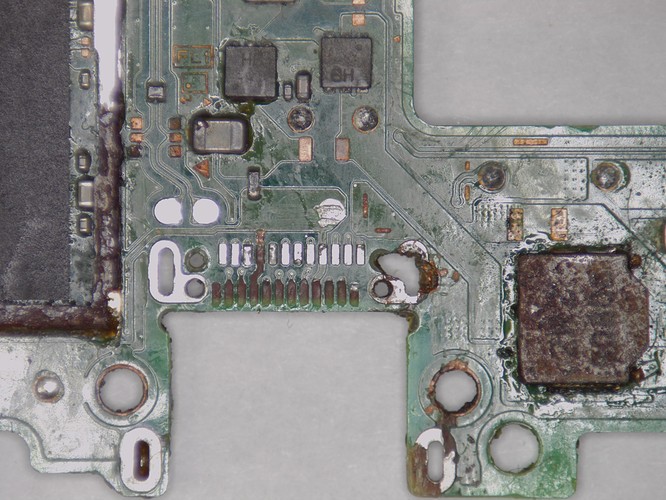 The big inductor is fine (checked with LCR-meter). CC2-line (5. from left) is open line (checked the continuity to the test point, test point is also OL). I'm not sure where the line is cut. I could do a jumper wire to the test point.
Anyway, After making sure there are no lines short circuited I plugged the battery and powered on the device… and it's a blue screen. I'm suspecting there are acidic flux under the lowest RAM. I tried putting pressure to the RAMs&SoC but it didn't help. Maybe reballing the RAMs will fix it.
What do you guys think. Would RAM reflow be enough?