Hi everyone,
I recently bought a used (broken) Nintendo switch console. To repair it I took it apart and took the motherboard out of the case. I then saw that someone obviously already tampered with the device, the power management IC (M92T36) is missing. That alone would't be a great problem, you can get those for a couple of bucks from china.
The problem is that two more components are missing. If the USB-port is south (facing towards you), the horizontal capacitor in the direct north of the IC and one of the two resistors (the left of the two) to it's right side are missing.
I've tried to photograph it, didn't turn out too well, but I think you can get a rough idea about the parts I'm referring to.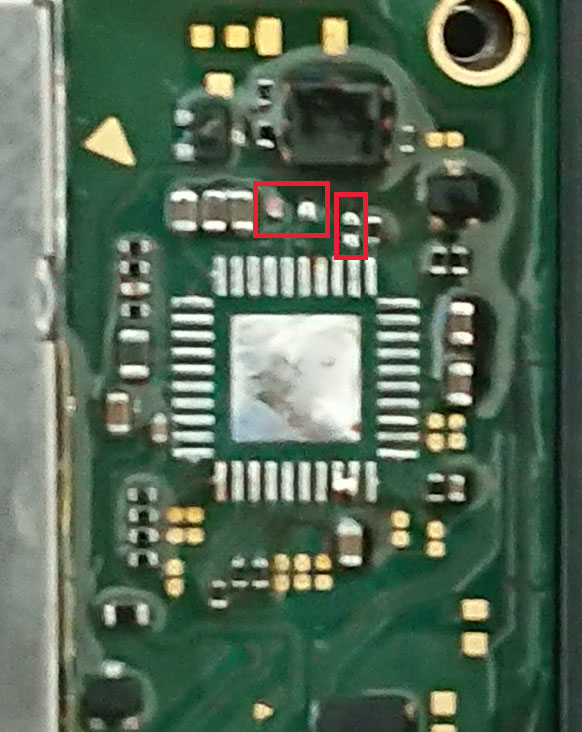 Figuring the form factor out is not much of a problem, but I have absolutely no clue about the capacitance and resistance of the parts that are missing, I can't simply measure them. Does anyone know the values or would be kind enough to measure them for me?
Thanks in advance for the help!