I have been slowly working my way around possible issues on a water damaged switch. Having spent a long amount of time cleaning, I am now starting to work through the things that are clearly not right.
There are no shorts in the usual areas, and now that I have replaced the USB port, it slow charges both sides of the cable. When connected to a PC (with emmc disconnected), it is detected, but RCM locks up when trying to inject.
So, the only area that seems suspect is this part by the MAX77812, there is chip on the edge of the chip, and two of the capacitors have almost completely lost their metal on one side. The remaining caps do show a short, but with a bit of a delay, so that may be fine?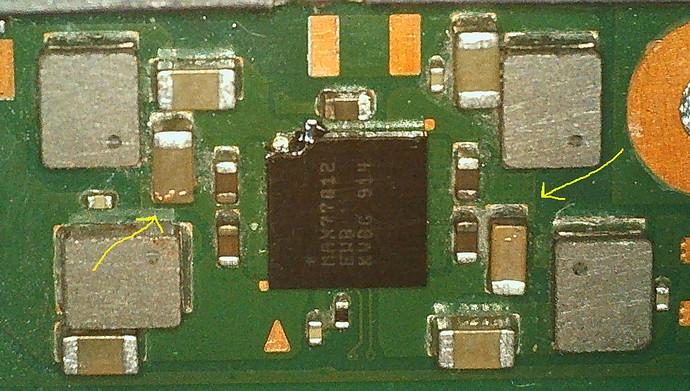 Does anyone know the values of these capacitors? I have another working board, but its a different type with a different chip / layout in this area.
Thanks!