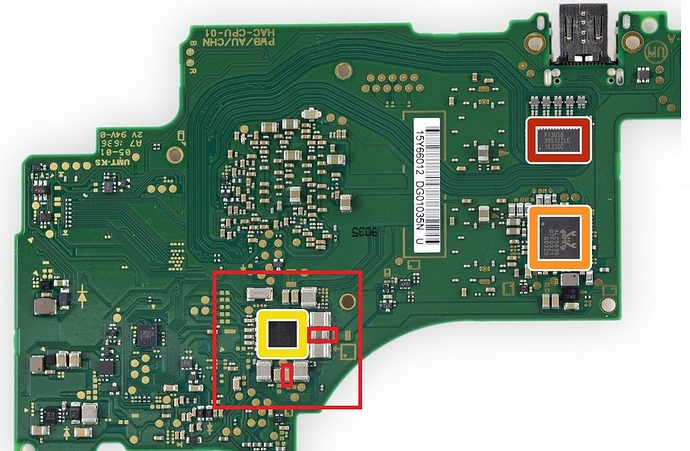 I got what I think are 2 shorts. The circled in red capacitors seem to be shorted. I checked one side and it gives me a reading of .7 on both then the other side gives 30 on one and 100 on the other capacitor. I checked another non working board but it gave me the same reading. all others give a reading of .7 and then nothing on the other side.
is this normal for these or are they actually shorted? if anyone has a working board that they can test and let me know id appreciate that.
also it would make sense for this ic to be broken because when plugged in it will sometimes give me an error and then go to .46 and then occasionally drop to .19 or .2.
Any help is appreciated