I got a dead capacitor near M92T36. I found a picture that describes components' values near the IC in the post '[INFO] Board diagram and part numbers'.
However, I found out that the components' layout was slightly different than mine also values.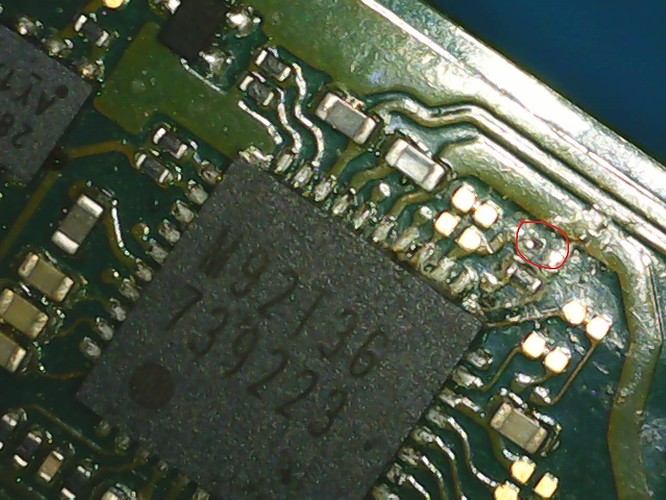 Can someone please measure the capacitor's value in the red circle?
FYI, my board is HAC-CPU-01
Thank you in advance.