I have this very old GTX 1050, which won't turn on. Upon further inspection I found the following issues, as mentioned in this picture.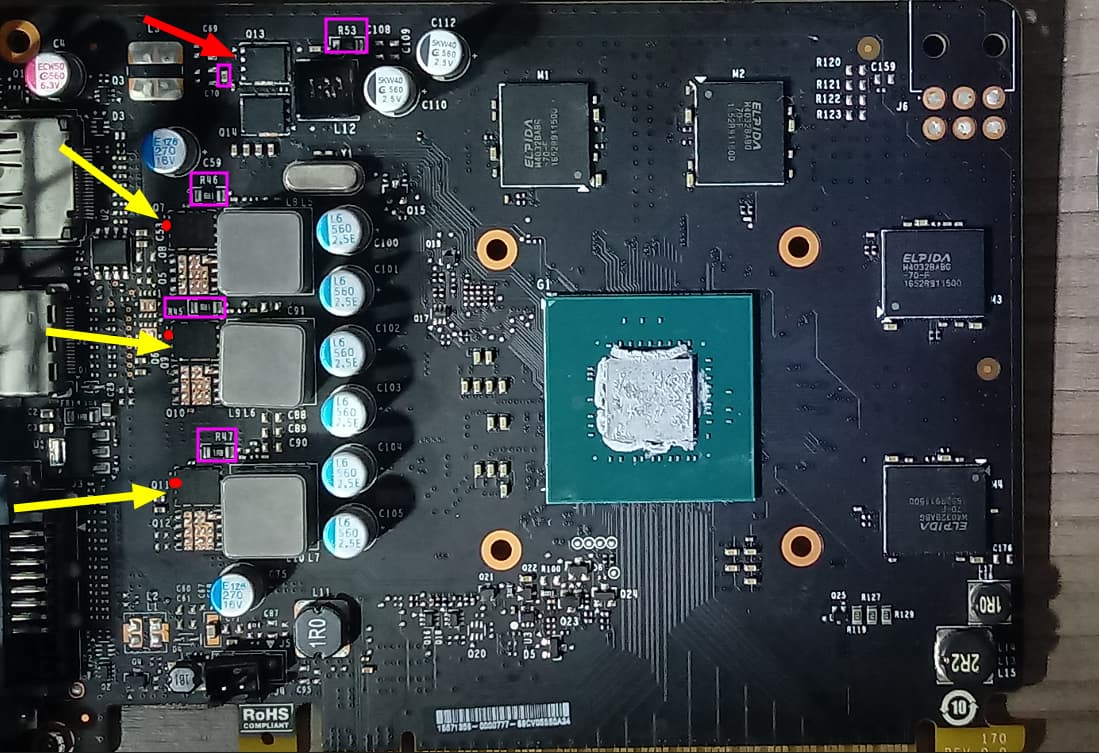 I suspect Q13 could be my issue because source pins are pretty much dead, unlike Q14 under it. Also, next to Q13 there is this cap (C70), which is shorted. And down the board, other Mosfet chips are shorted on drain pins and the second source pin (painted in red) is also shorted. Not to mention some resistors (highlighted in pink) are also shorted.
Could anyone help me out? I'm willing to remove Q13 from the board, but I really need some advice from somebody who's a pro on gpu card repair.
Thanks in advance…