Hi all,
I have a switch here which hat auto rcm on it.
When I meassure the amps, I get 0.38a.
I can't boot any firmware at all, no origninal fw no cfw.
So I jumped into hakate and saw, that the battery is not rcognized at all (see screenshot).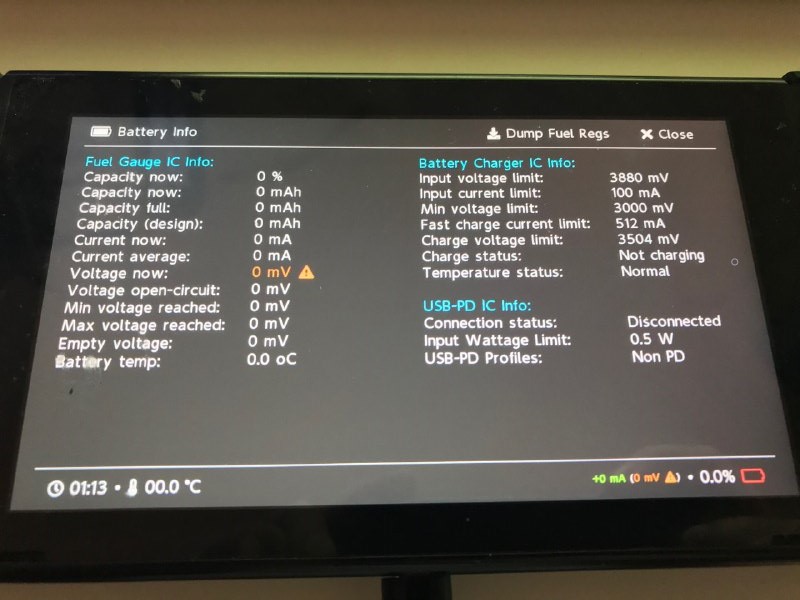 Battery is working fine with another switch. Also tested another battery… no change, so battery isn't the problem.
I think I already changed the BQ24193 and the M92T36.
Howevery I ordered new ones and will do it again as I'm not quite sure as the switch was laying around several months.
Anything else I could change, or try?
Thank you =)