Hello everyone!
I need some help, a sanity check and identification.
Switch V2 (Mariko), 2019 edition, HAD-CPU-01.
I'm in need of values / part number of four components around the MAX77812.
First, the inductor,
DFE201610-E-R24N (nH: 240, mohm: 16, Amp 7/5.5 40c), I think I'm close on that one, is it okay to just change one of them, even if I go with the other part number part?
Second and third:
0603/1608 10uF (#2) + 22uF (#3)
Thats what I think I need…
Is there anything else I need to have in mind while searching for a new one? I got a few boards from other electronics, (asus tf101)
And the forth,
the one that I know nothing at all about, so many people have asked about the two on the left side of apu, this little guy is hiding south of apu.
Thanks in advance!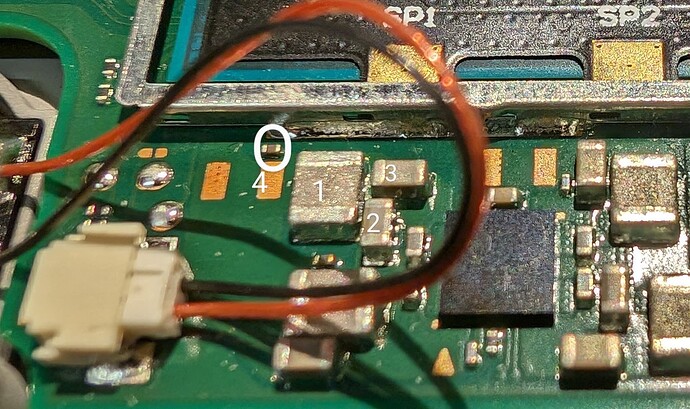 ps://i.imgur(.)com/aIvbogH.jpg