Ok…I have this ps4-1215A that worked perfectly until I opened it to clean all the dust out. After putting it back together, it won't take a disc, but it will turn the unit on. I get the screen and all the goodies; just no drive. Insert the disc manually and no spin or laser. I checked all the cables and fuses I could find. Everything seems to be ok. Using a multi meter I could not find any voltage at the motor that pulls the disc in.
Should the laser come on at the same time the unit starts?(ps4)
Also; after snooping around the motherboard with a magnifying glass, I found this…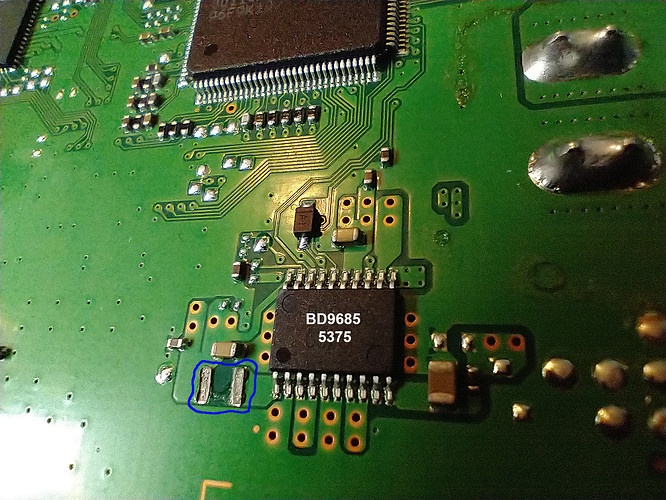 there is a spot (hope U can see the pic) on the motherboard at the bottom left corner of chip BD9685 that may have had a part witch for some reason is no longer there. Can't believe Sony would put a part there and then crowbar it off.