I got a PS5 edm-031 already disasembled with the note that the southbridge should be reballed.
First thing I fixed was 0.3V on the 5v rail. A cap was not propper soldered and therefore TI3219A was not delivereing the right voltage to the high side mosfet which generates 5V.
At DA9065 3.3V was shorted. I found a shorted cap on the backside of the southbridge (orange marking). I replaced this cap and the short was gone.
After replacing the southbridge with a known working one and apply voltage, the short on the 3.3V line was back again.
Now I'm on a search for the cause of the reappeard short. And I'm wondering if someone can tell me the resistance of the resistor (blue marking) at the 3.3V line?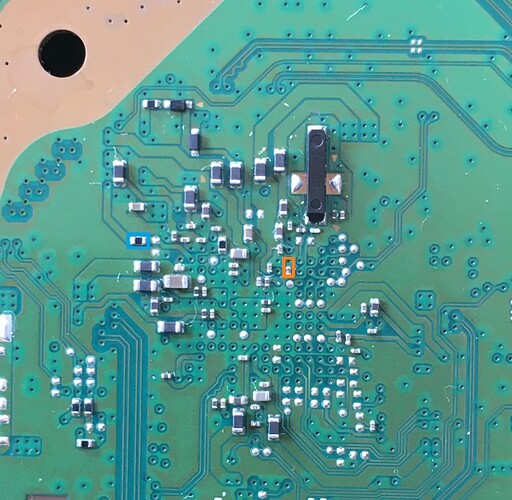 (