Hi everyone,
I have a no power issue with my PS5.
No beep, no blue light.
I already checked the mosfets, they seem to be good.
In the following pictures you can see, where I found shorts on the board ( marked in red, the green area is fine.)
All the red marked capacitors and inductors are shorted.
As you can see in Picture 2, I lost a capacitor.
Would be great if someone could give me the value.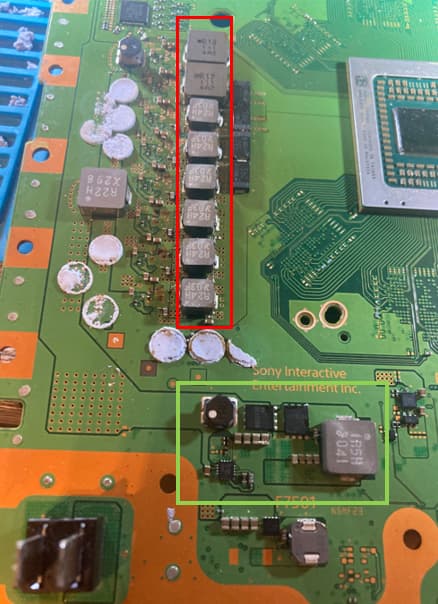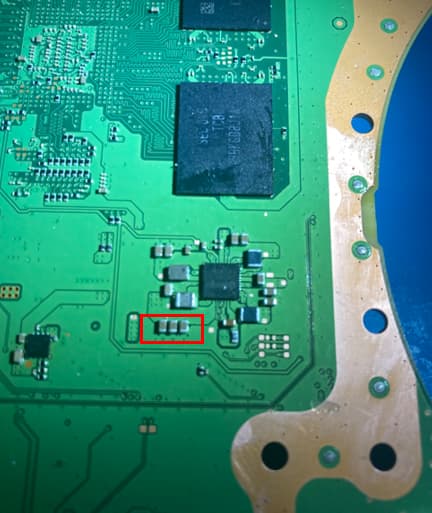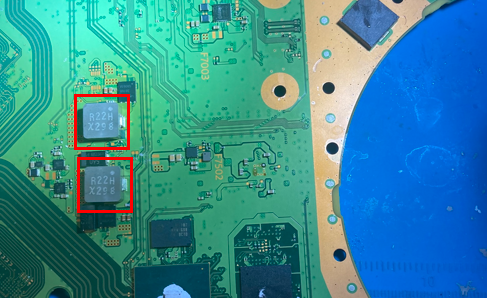 It would be great if someone could help me with this issue.
I don't know what else I could check, cause I can't find any spots getting hot.