I have a switch which does not power on - only has a 0.05A on the voltage meter.
I checked for shorts and found a short on the BQ.
I removed the BQ but the short still remain - so my conclusion was that the BQ probably is not the problem.
Looking on the MAX77620H I have several shortages, but now I do not know how I can go on with the diagnose or how this might can be fixed. So any help is appreciated.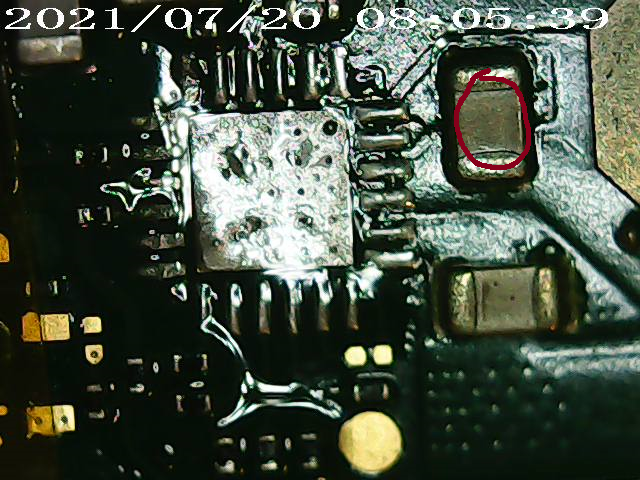 Shortage still exists without BQ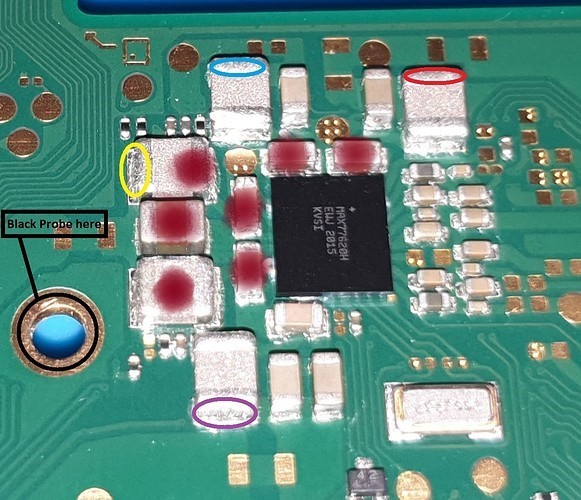 Many shortages round the MAX77620H (red dots are the shorts)
Measuring the SYS-Rails as I have seen in another thread and the yellow one is shorted:
Other measurements:
red - 3.848 kOhms
blue 13.82 kOhms
yellow - shorted
purple 0.890 kOhms
Anything I can do to to find out the problem ?