HI all,
I have a Switch Lite, and unlike with Switch board, I only have the one. When I got it, it was… disgusting. But it would turn on, and boot to an error code. Looking around, it seemed the most likely cause would be a bad M92, so I opened it up and had a look in that area. One of the caps around it was shorting, so I swapped it out for a new one and changed out the shell completely.
Today I put it back together enough to test. I got backlight but no picture, and when I turned it back over to look at the board I started to see smoke coming from the chip shown below.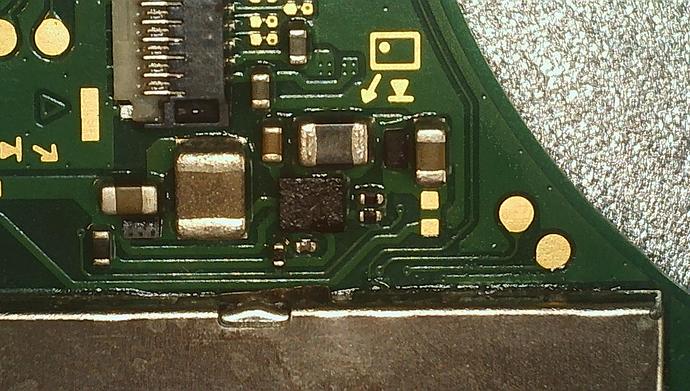 I'm not sure how I would have damaged it, but it's clearly dead now. Annoyingly, any markings it used to have are gone. Does any one know what this thing is? Its just above the RAM / SoC shield.
Thanks!