I soldered the joycon connector and accidentally lost the part. What is this part and where can I buy it?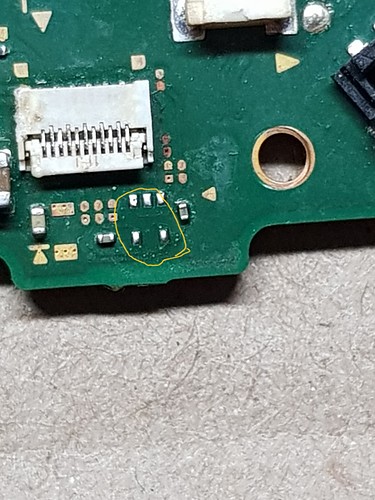 The missing part is an esd protection array and it is not necessary for the function. The ic only delivers a possiblity to ground via a zener diode, if overvoltage runs through the lines. I have boards which are from factory without that esd diode array.
Thanks for the answer. I'm wondering what part code?