Switch came in with a bad USB-C no power nor no charging, swapped the port did my tests whilst it was off, noticed a few shorted caps but didn't think I had IC's that were faulty as someone on here mentioned they could be low resistance to ground.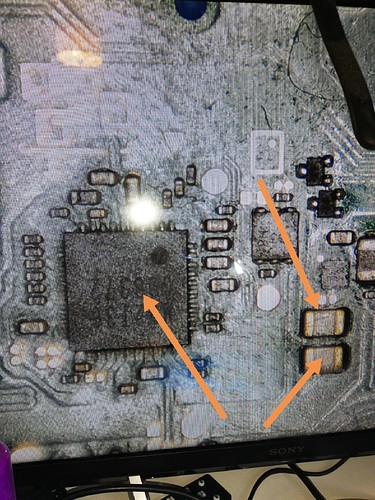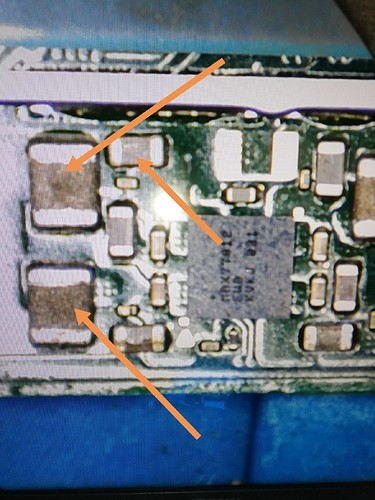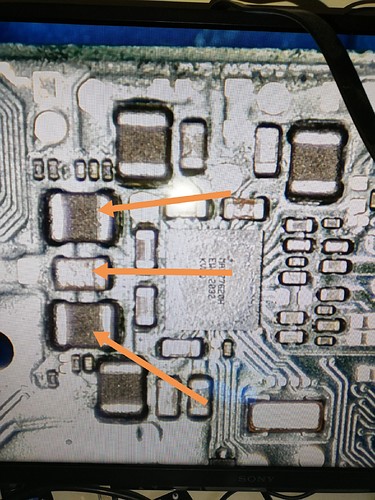 These are the caps that are shorted, the console after I put on the new USB C showed a charging symbol on the corner but was charging at 0.41 amps then dropped to 0.15 amps and stayed there for a while, nothing on the screen anymore prompted to boot and still nothing.
Disconnected the battery and then tried again and the BSoD appeared checked the back of the APU and there are a bunch of shorted caps in the picture above.
Is this a fixable device or can we assume its dead is there anything you guys know that might help me fix it? it's for an autistic child so I really would like to get it fixed for them.