A month ago I received an OLED Switch that was in a house fire. I was able to get it working after cleaning out the corrosion and replacing the battery. Switch works fine and haven't had any issues other than it not being able to read micro SD cards. There isn't a lot of documentation on OLED repairs so I'm kind of going at this blind. So the OLED switch uses a daughterboard for the SD card and game cart reader.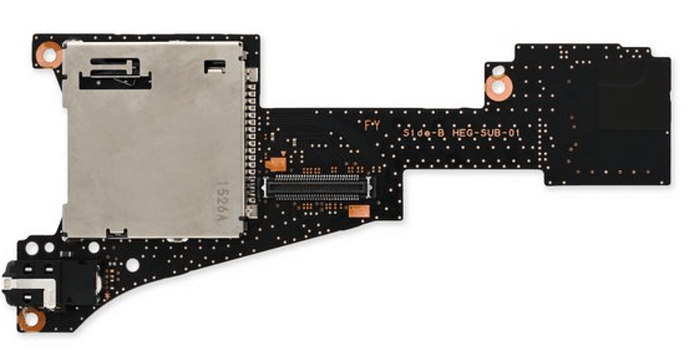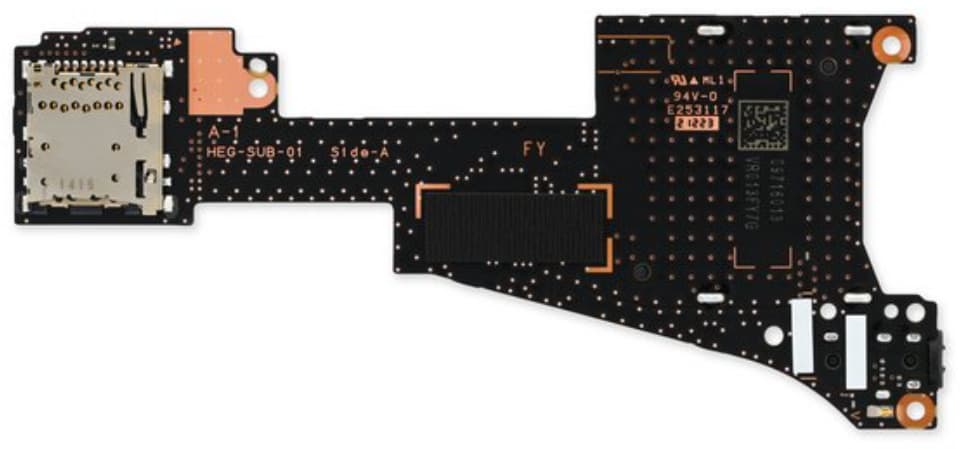 Oddly enough, it reads game carts fine so the daughterboard gets some form of power. Perhaps the biggest hint as to what's causing the fault is that the cap under the SD card reader (I THINK) needs 3v3 to read cards but what's happening is when I turn the console on, 3v is present at the first Nintendo logo, then disappears once the 2nd logo and OS is fully loaded.
I've replaced the SD card slot itself as well as the caps under the SD slot (I assume the caps under the switch lite SD card slot are suitable replacements). The PMIC outputs 3v3 so I'm thinking there's some sort of component between the PMIC and daughterboard that feeds the 3v3 to it, and the corrosion has caused it to go faulty.
Any ideas here?