Some time ago i attempted to install a trinket chip into a V2 Mariko. I knocked off RST resistor (check photo highlighted)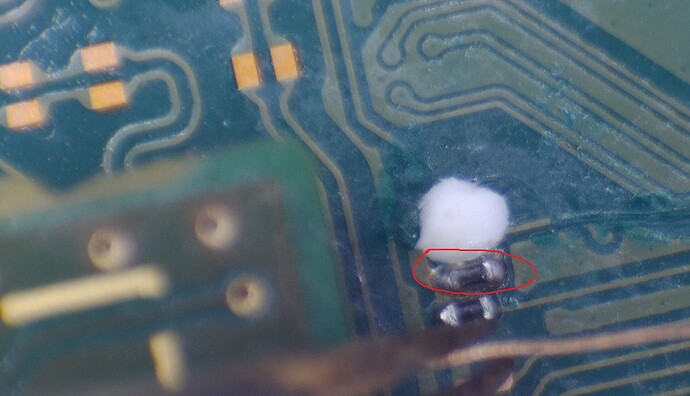 I was adviced to swap it with a 5k resistor so i did(because i did not have a 4.7k at that time). It worked for a while (couple of hours) but then it freezed in Atmosphere while idle(screen set to never lock) in main menu/games(backlight on, fan on, image frozen on screen. when putting it into the dock and taking out, the image would go black,but backlight still on).After restarting the console. i was no longer able to boot to HOS,but sometimes it would boot to HOS but i would get error 2002-3539.
So i ordered 4.7k ohm resistor (that is what everybody told me that resistor is) and i swapped it back.
Same story,it worked for some time then i would get same behaviour. The job was done with a hot air station.
I tested the line for continuity from EMMC to test points and it looks ok. I also get 4.7k ohms from 1.8v line to RST test pad,without the emmc on board so it tells me that it is properly in place.
I suspected the emmc daughterboard connector to be the problem since it was worn out. I replaced it and i still have same issue. I did a reball on Emmc since i suspected that solder balls cracked while taking it out and i still have same issue. I did a RAM test and i got no errors.
I have decent solder skills now,but i have no knowledge. I dont know what to look for anymore.
In the image above. there is solder paste near the resistor. I did this to avoid soldering to the wrong pads. There is nothing under the solder paste.